🕐🕙🕠Only less than three months until the business exhibition PAVASARIS 2023 (13.-15.04.2023), in Latvia! We are already actively preparing to meet together in RĀMAVA at the beginning of the next agricultural season!
✅Dear exhibitor / participant - application continues.
✅Dear visitor - follow us and soon find out more about what to see at the exhibition:
See you in RĀMAVA in April!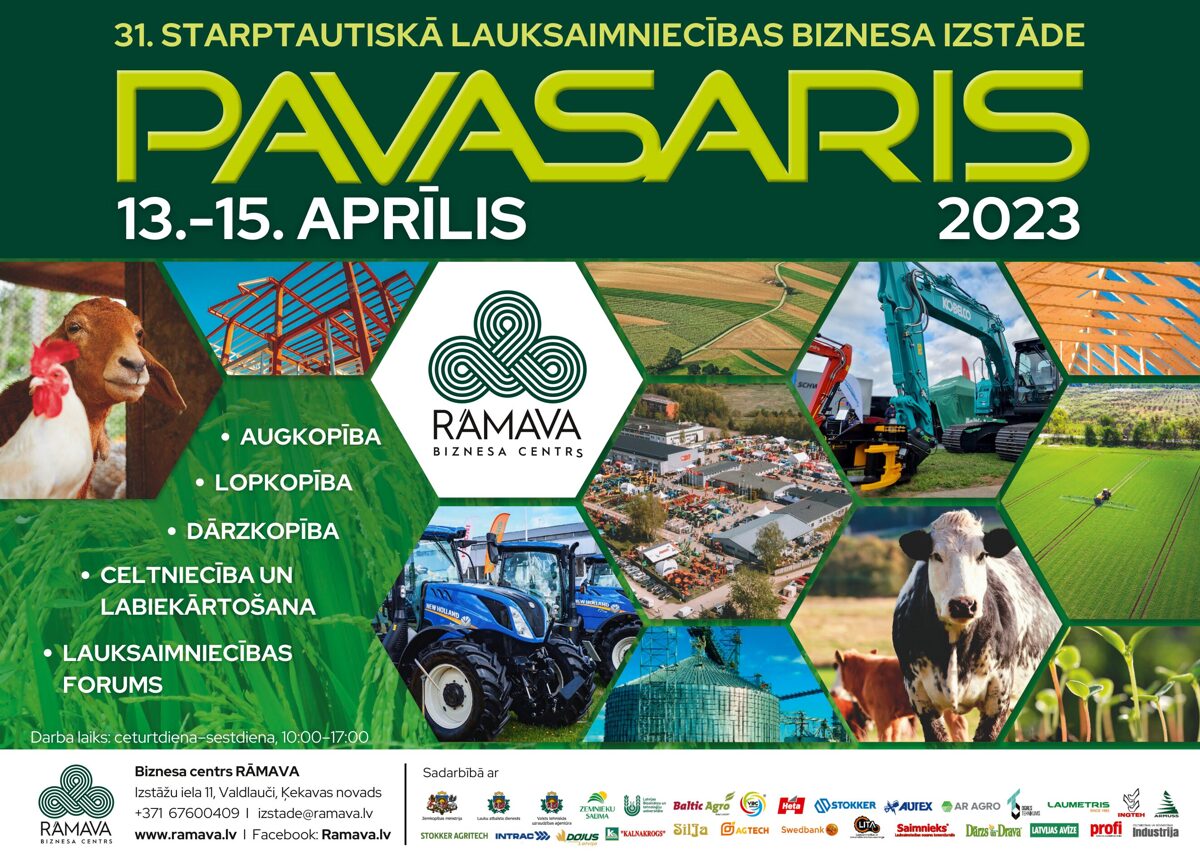 Are you also looking forward to the agricultural business exhibition "PAVASARIS 2022"? ☘️🐂🚜
👉We will meet in person in RĀMAVA very soon - already on May 12-14! 🥳
👉Follow information on our Facebook page and www.ramava.lv
RĀMAVA has been recognizable with a constant logo and name addition "exhibition centre" since 1992. The company (A.M.L. SIA) starts year 2022 – the year of its 30th anniversary – with a new visual identity, which continues the accumulated traditions of the brand and at the same time changes with time. The new logo characterizes the constant purpose of RĀMAVA – to promote sustainable development of regions, exchange of experience and more efficient management of rural areas and forests. As well as, the new brand name addition "business center" more accurately describes the company's three business directions.